Text JOIN to (201) 292-6405 and get a 25% OFF Promo Code!
🇺🇸#1 BEST SELLING BEAT VISUALIZER TEMPLATES



[

BEAT VISUALIZER HACK🚨

] THIS PACK WILL LITERALLY GIVE YOU EVERYTHING YOU NEED TO MAKE IMPRESSIVE BEAT VISUALIZERS FROM THE COMFORT OF YOUR PHONE...INSTANTLY.
Change the way you upload your beats on the web with these ENGAGING visualizers! Grab the attention of your listener before they even press play!
THESE BRANDS HAVE USED OUR TEMPLATES
Music Influencer | @applejaxxx
Music Producer | @illmelley
Music Producer | @nobody_major
CLICK THE VIDEO 👇 TO WATCH ALL THE VISUALIZERS
These are 15 one of kind beat visualizer templates for Music Producers that you can use for Youtube, Instagram, Facebook, TikTok and more. All you need is a phone or desktop to edit! Compatible with all music genres! Canva Editing App is included!
"I WISH I WOULD HAVE KNOWN ABOUT THESE TEMPLATES YEARS AGO..."
🔥This pack

comes equipped with it's own editing APP called CANVA. Use them on Canva Free and Pro Accounts.





🔥All you need is a smartphone of any brand to use them or a computer, Ipad, or laptop!





🔥You can restructure them or use them in any way. NO restrictions. NO limitations.
IT'S NOT JUST FOR MUSIC PRODUCERS...IT'S FOR EVERYONE
​
Music Artists (

Album covers, mixtapes covers, single covers

)

Producers (

Beat visualizers, beat tapes

)

DJ's (

Gig promo, mixtapes

)

Photographers (

album covers

)

Videographers (

Social media promo

)

Agency Owners (

Social media promo

)

Graphic Designers (

Album covers, mixtape covers, single covers

)

Record Labels (

Album covers, mixtape covers, single covers

)
From Producers to Videographers, Musicians to Graphic Designers…
And it simply just works in every creative market.
CHANGE ANYTHING YOU WANT ON THESE TEMPLATES
There are

NO

restrictions when it comes to editing these templates. You can change the videos, text, color, background, logos, photos, and everything else!
UPLOAD TO ALL SOCIAL MEDIA PLATFORMS EASILY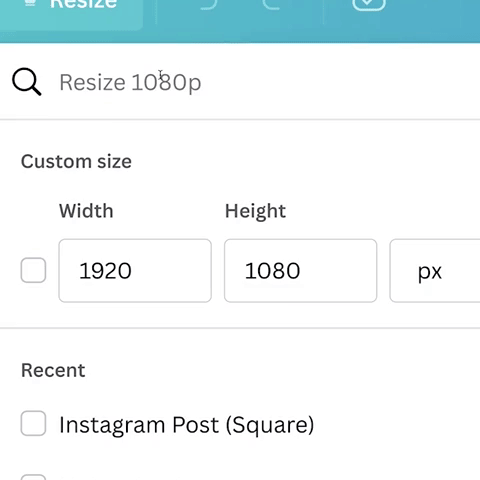 Pick from

1920 x 1080, 1080 x 1080

OR customize the size to your liking!
The easiest way to level up your visualizer game in under 60 seconds.
These templates include the APP called Canva-- a graphic design editing tool that works on mobile and desktop devices. No need to download it already comes in your pack and works with your web browser.
110% GUARANTEE OR YOUR MONEY BACK
We are so confident this pack will have a positive impact on your workflow that it comes with a 30-day money-back guarantee. If for any reason you have not received your bundle after your order or are experiencing unsolvable technical difficulties we will 110% return your money back, just send us an email to thisisupperside@gmail.com and we'll issue you a full refund directly back to your credit card.
​
NOW, if that wasn't enough…
Then here are some FREE bonuses...
BONUS: 30+ VISUALIZER ELEMENTS
As a FREE bonus, we will be granting you access to 30+ elements that you can use for any other project like:
☑️ 15 Custom Moving Backgrounds
☑️ 4 CD/Cassette Motion Graphics
☑️ 5 Custom Fonts
☑️ 6 Logo/Image Frames
​
BONUS: EXCLUSIVE ACCESS TO OUR UPPERSIDE FACEBOOK COMMUNITY
As a FREE bonus, we will be granting you LIFETIME access to our private facebook group with over 100+ members where you will have the opportunity to get live feedback on the visualizers & network with creatives alike + receive exclusive discounts on future products!
ONE LAST THING BEFORE YOUR PURCHASE...
Our goal at Upperisde is to make your life EASIER and these templates are proven to do just that ( please read our reviews ). There's little to no learning curve to start editing. No hidden fees. These are yours to keep forever and here to help you produce high quality beat visualizers for ANY project.
WANT TO LEARN HOW TO USE THESE TEMPLATES? WATCH THIS VIDEO