Text JOIN to (201) 292-6405 and get a 25% OFF Promo Code!
🚨Get 50% OFF For A Limited Time🚨
👀Watch The Beat Visualizers In Action [

Click on Video

]
How To Use Up Your Beats Tutorial
Upperside Presents


Up Your Beats VOL.1


Beat Visualizers

[

PDF

]
Take Your Beat Visualizers To The Next Level.
✅

This pack features

15

of our

best selling

beat visualizer templates for Canva.



✅

Use them to showcase your beats on Youtube, Instagram, Facebook

and all social media platforms.



✅

All you need is

a phone or desktop to get started.

Compatible with

all music genres.





✅

The Canva editing a

pp is included! Use on

Free

and Pro account!
Why Use These Beat Visualizers?
🔥 Instant access to 15 beat visualizers without having to spend time making them in your DAW from scratch
​
🔥 No more still image, lifeless, or basic beat visualizers
​
🔥 Get incredible results fast without spending hours searching through YouTube tutorials
​
⛔ No additional plugin purchase needed
​
🔥 Designed by top graphic designers to make your production stand out
💻
Product Specs & Device Requirements
This is a digital PDF file. Use these templates on any Smartphone brand ( iPhone, Android or Other) Desktop, Laptop, Ipad ( Mac or PC ).
Trusted By Producers




Don't take our word for it - see what the world has to say
Music Artist/ Producer | @illmelly
Music Producer | @nobody_major
Music Producer | @mrwilsononthebeat
Pick Your Format or Customize The Size




Templates formatted for all social media platforms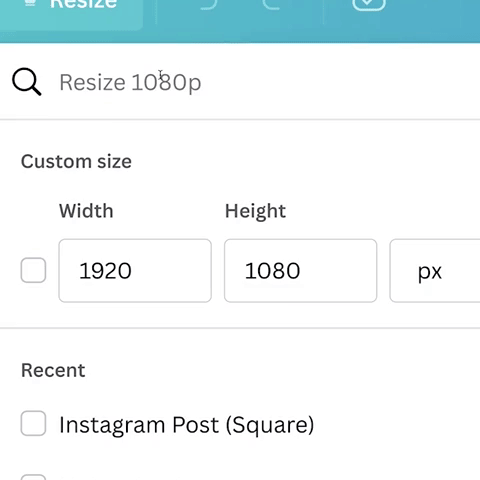 You can change ANYTHING and these templates




100% Fully Customizable
"These Templates Are Crazy"
Highly Recommended by 100% Of Customers
Available for all smartphone brands, iphone & android, PC, MAC devices




Compatible With A Mobile Phone, Laptop, or Desktop
Music Producer | @iambrilliant
Recording Artist | @emanvelx
Editing tool comes included and opens up when you click on the PDF links




Canva Editing App Included
What Else Is In The Pack?
15 beat visualizers for your beats/instrumentals/songs, including:
☑️ 15 Custom Moving Backgrounds
☑️ 4 CD/Cassette Motion Graphics
☑️ 5 Custom Fonts
☑️ 6 Logo/Image Frames
30-day money-back guarantee. If for any reason you have not received your purchase after you order or are experiencing unsolvable technical difficulties we will 110% return your money back, just send us an email to thisisupperside@gmail.com and we'll issue you a full refund directly back to your credit card.
Our support team is standing by ready to help you. Please contact us via email:
📞(201)292-6405